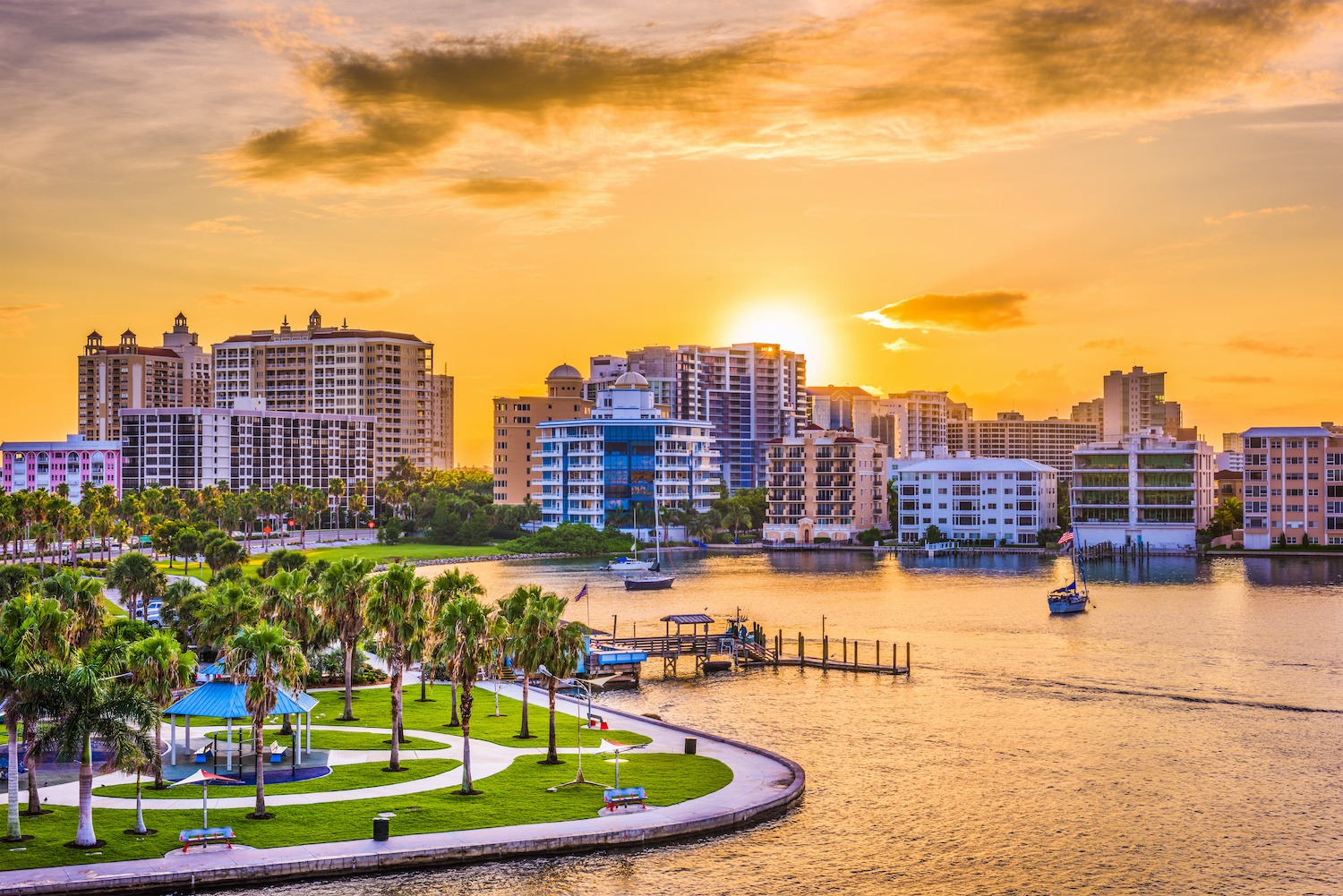 Best Places to Live in Sarasota
December 7, 2020
Sarasota is home to one of the best beaches, including THE best beach in the country and one of the top around the world, Siesta Key. With affordable living, plenty of outdoors to explore including beautiful parks, Sarasota is a great place to live. It also offers great neighborhoods and a strong school system. If you're looking for a home, here are the best places to live in Sarasota.
Affordable Suburban Communities to Live in Sarasota 
Situated close to downtown, Fruitville is a larger suburb with a little something for everyone. Great parks, affordable coastal-style ranches, and strong schools make Fruitville popular with families. It's also popular with young professionals and retirees. Residents love the great dining and shopping in the area.
For proximity to the famous Siesta Key, beach lovers should consider South Sarasota. This area boasts single family homes and high rises that are affordable and close to some great outdoor recreation. Commuters appreciate that it's not too far from downtown. 
Historic Communities to Live in Sarasota 
On the National Register of Historic Places, Laurel Park is the real deal. In the heart of downtown Sarasota, you'll love the amazing architecture in a variety of styles. If strolling through tree-lined streets dripping with Spanish moss on your way to the park or a quaint eatery is your thing, then check out Laurel Park. You'll also love the popular Sarasota Farmers Market that takes place each Saturday. 
Up and Coming Communities to Live in Sarasota
Gillespie Park features newly renovated cottages and new construction and is attracting a diverse population of residents who enjoy the walkability and eclectic vibe.
For a vibrant community to live in Sarasota with condos and townhouses for sale, the Rosemary District is attracting lots of young professionals with it's great eateries, yoga studios, and so much more.
The Best Places to Live in Sarasota Include Beach Living
The white sand beaches of Siesta Key make it a perfect place for beach-lovers to call home. It's definitely one of the more desirable areas to live and vacation in Sarasota. You'll also love shopping and dining at Siesta Key Village.
If you're ready to move to one of the best places to live in Sarasota, contact one of our top local Sarasota real estate agents today! We look forward to helping connect you with the right person to help you find your dream home once you're ready to move to Sarasota!