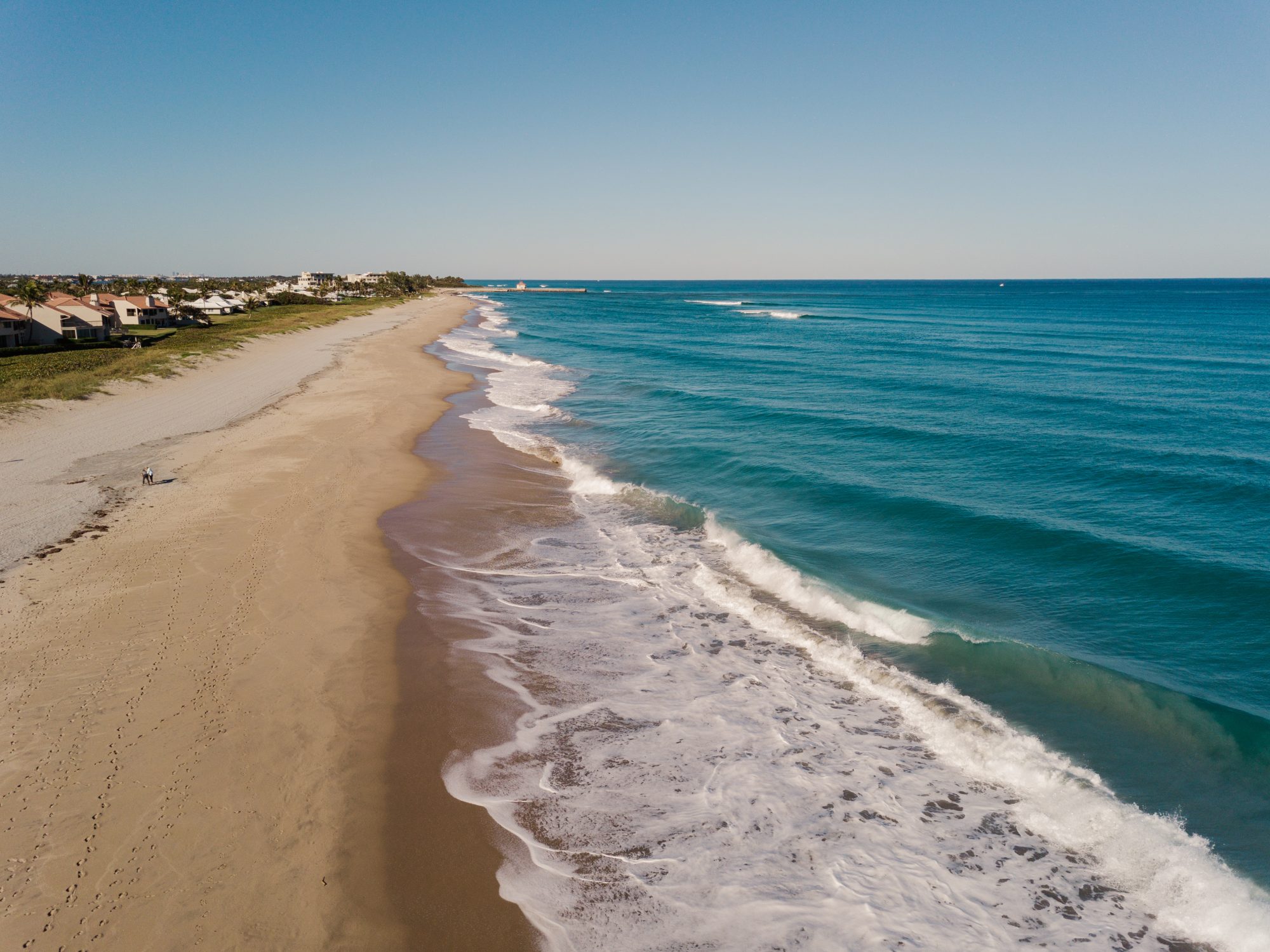 Make Your Florida Beach Trip The Best
June 6, 2022
One of the biggest perks of visiting or moving to Florida is access to some of the best beaches in the world. Needless to say, those who visit these beaches fall in love with them. Whether you are a full-time resident or a yearly vacationer, a beach day is a perfect way to unwind and relax. It's also a great place to be before heading back into the real world. 
To make sure that your Florida beach trip is the best, we put together some tips that any beach goer needs to know. No matter what beach you go to, these tips will upgrade your beach trip.
Choose The Right Time To Go
The time of the year and day of the week can either make or break your beach trip, especially if you're here for a vacation. 
November – January: These are some of the cooler months in Florida with temperatures reaching into the high 60s. To northerners, this is nothing! The water at the beach will be significantly colder.
February – April: These are the perfect months to plan the perfect beach trip. The weather during this time is warm, but not too hot, making for the perfect time. Be aware that there could be an influx of spring breakers.
May – October: This is the summer season where it's going to be HOT but there's also going to be a mixture of random rainstorms. This is a weird time for Florida so make sure to check the local weather. 
Saturdays and Sundays are going to be difficult to find parking as the beaches are usually swarmed. If you visit on a weekday, try to do so.
Research Your Perfect Beach
Florida has LOTS of different beaches. Some offer a more quiet place while some will offer bigger waves. It's important to do your research on all the beaches in Florida and which one will be right for you. 
The Atlantic Ocean: This is where you'll find cooler waters but bigger waves.
The Gulf: Warmer waters and much calmer. Fun for wakeboarding and snorkeling. 
Barrier Islands: A much stronger current. Fun areas for shelling and watching wildlife. 
Man-Made Beaches: Super soft sand that's great for families with kids. 
This is only a general overview of what each ocean will bring to a beach. Make sure to research each beach's amenities and what's around it. 
Prep a Beach Bag
Before you head out the door, make sure that you have a full beach bag. This bag should have the basics including sunscreen, towels, beach activities, and everything else you would need to survive the hot Florida sun. 
Make Sure To Bring Water and Snacks
One of the biggest mistakes that even Florida residents make is forgetting to pack water and snacks. Time at the beach will fly by in an instant. Add in the draining sun and you'll be hungry and thirsty in a matter of minutes. Make sure to pack a cooler stocked full of water, food, snacks, and other necessities. 
Find Your Perfect Florida Beach
Before you visit Florida, your ultimate Florida tour guide wants to help! Find Your Florida is your encyclopedia of Florida destinations. We can help you find exactly what you're looking for in the Sunshine State. Head over to our contact page and let's see what we can find for you!