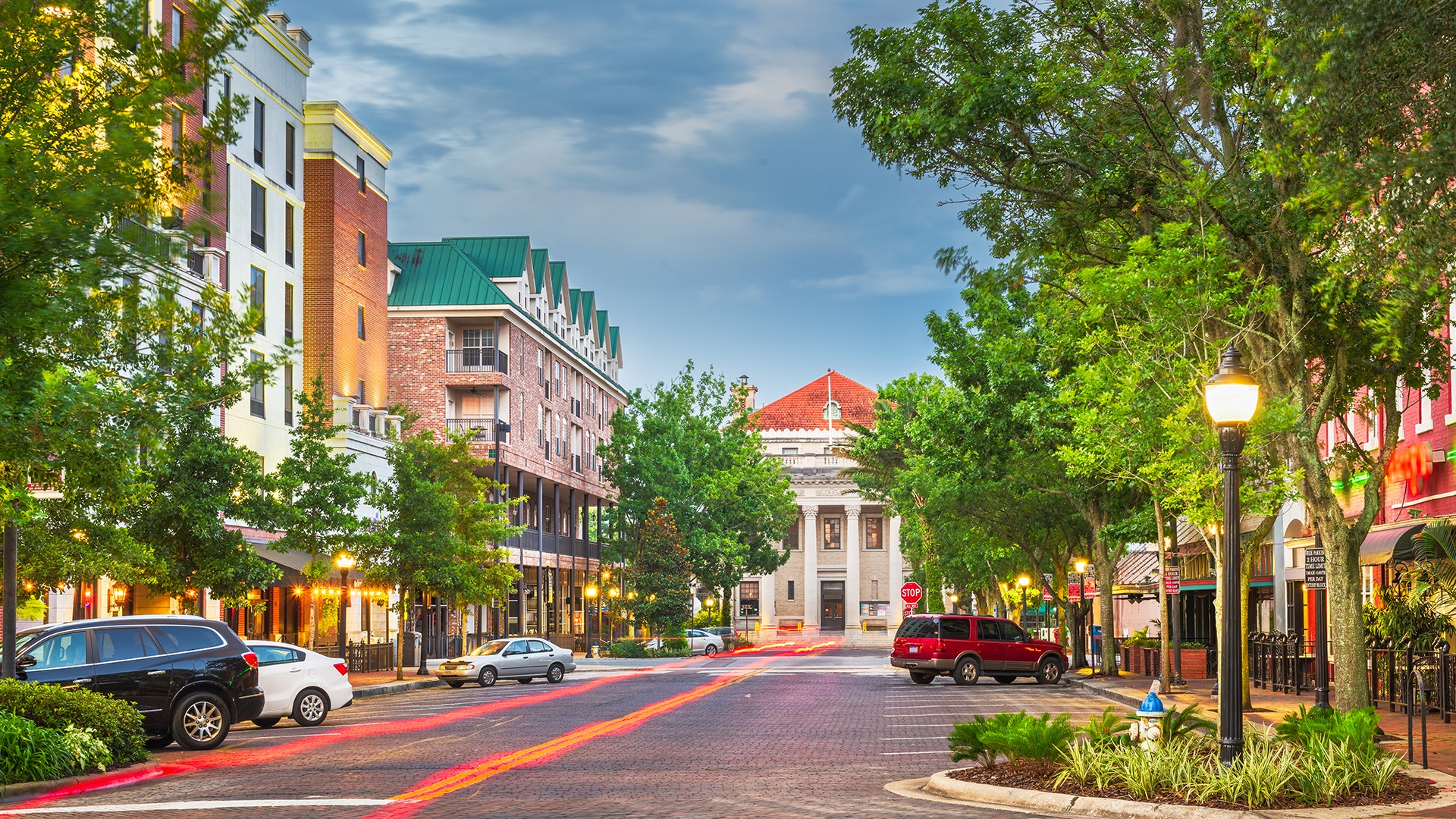 5 Things to Do When Visiting Gainesville
May 5, 2022
5 Things to Do When Visiting Gainesville
When you hear someone saying they're visiting Gainesville, you probably can only think of two things to do there. Those two things are usually going to school or watching a football game. This is mostly thanks to being home of the University of Florida, but we're here to tell you that there is much more to do in Gainesville than what meets the eye. 
Find Your Florida is here to tell you about 5 amazing things you can do while visiting Gainesville. These are things that people of all ages can find amusement in. Gainesville has a number of museums, restaurants, and outdoor activities that you'll love. Here are 5 things you need to do in Gainesville.
Experience Gators on the La Chua Trail
Thanks to the University of Florida and the abundant number of them, Gainesville is known for its iconic alligator mascot. While you're visiting Gainesville come to see the real thing up close at the La Chua Trail. This amazing trail has long boardwalk trails where you can see nature up close and personal. Viewing the marshes will give you the opportunity to see dozens of gators as they go about their day. Even from the boardwalk, you'll be able to capture amazing views and photos.
Harn Museum of Art
Located on the UF campus, art connoisseurs will be able to enjoy breathtaking art at the Harn Museum of Art. This is a free museum that contains art from a number of artists. The displays are constantly rotating which means you get to experience new art each time you visit. 
Wine Tasting
If you're looking for some elegant Gainesville attractions, consider going for a wine tasting experience at the Bluefield Estate Winery. This winery provides an amazing experience where you can even pick the grapes that are used to make the wine. They have affordable prices with a large selection of different wines to try. When taking a trip to Gainesville, also see the Grove Wine Company and the Loftus Family Farm. These are all great wine-tasting experiences that you'll love. 
Canyon Zip Line
For those looking for a thrilling experience, The Canyons park is the place to go. This adventure-filled park has activities everywhere you go. Zipline through the trees and over the Lost Spring Lake or traverse the different sky bridges located throughout the park. There's also horseback riding, gem mining, and tours of the area.
Game of Golf
Gainesville offers a number of different golf courses that you and your friends can enjoy. Some of our favorites include the Ironwood Golf Course and Turkey Creek Golf Course. You can also find driving ranges for those who want a more laid-back experience. 
Visiting Gainesville The Right Way
Visiting Gainesville is an incredible experience that offers plenty of opportunities for fun. If you want your trip to Gainesville to be a success, then Find Your Florida is here for you. We are your ultimate tour guide for this amazing state and we can help you find exactly what you're looking for. For more information, visit our contact page today.