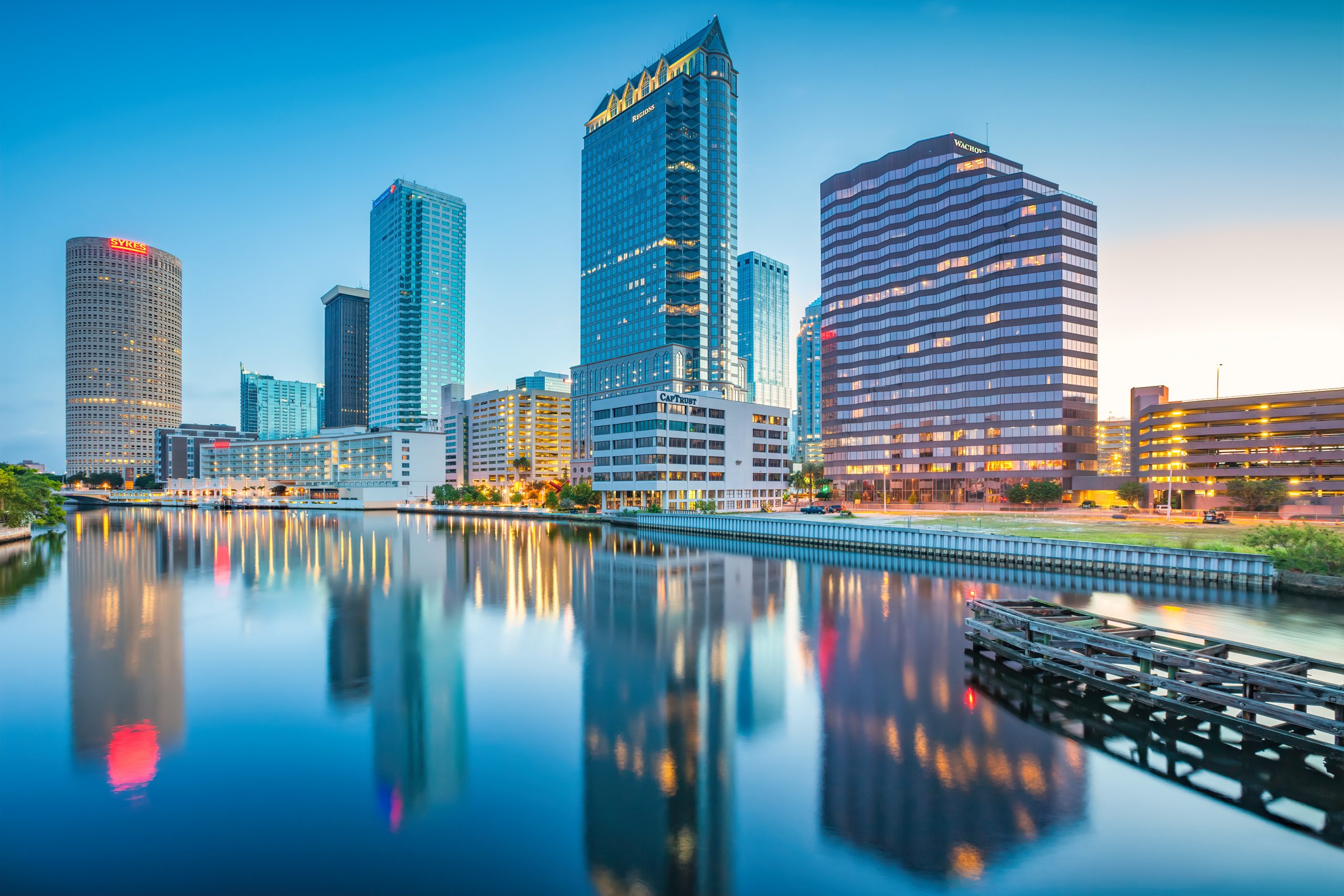 Why Should I Move To Tampa?
August 24, 2021
Tampa is one of the most sought-after locations to live within Florida right now and there's a good reason behind it. Sunny, flavorful, evolving, winning sports teams, there's plenty of reasons to be there right now. Find My Florida wants to help show you why now's the time to move to Tampa.
What's The Living Experience Like in Tampa?
You can expect warm weather and sunny skies for about 60% of the year and soft winters that would make any golfer or boater move in a heartbeat. The summer will be what you usually expect from any Florida location, temperatures in the 90's and humidity that will not disappoint. Thankfully, you won't ever be too far from the beautiful beaches that offer an incredible opportunity to cool off. The neighborhoods in Tampa come with lots of different options, ranging from resort-style to vintage historic districts. It isn't far off to say "there's something for everyone".
What About The Tampa Beaches?
There are beaches all along the west coast of Tampa and you'll find a lot of waterfront properties on Tampa Bay and Hillsborough Bay but if you want the true Tampa beach experience you'll have to make your way to Pinellas County. Here you'll find the bluest water, softest sand, and best beach experience in the city. If you're looking for living in this area, be warned it can be quite sparse and pricey as well. 
Any Fun Activities in Tampa?
The history of Tampa states that the famous pirate Jose Gaspar landed on the shore of Tampa Bay in the 19th century. He stayed here for decades before finally being captured by the U.S. Navy but the residents of Tampa have not forgotten about the legend. Every winter and spring, the city of Tampa celebrates with the Gasparilla Festival of the Arts, Gasparilla Music Festival, and Gasparilla International Film Festival. You'll get to see the entire cities pride as they storm the streets dressed in pirate-themed costumes and clothing. 
What Would Moving To Tampa Look Like?
Tampa sees new residents from all over the country so you can expect to be welcomed with open arms! One of the most popular relocations we've seen is moving from Orlando to Tampa. The drive is only a little over an hour and shares many similarities to Orlando. Whether moving from a long distance or somewhere locally, you can expect Tampa to be an amazing place to live. A bustling city that's been evolving and growing with plenty of things to do should sound inviting to anyone. 
Want To Make The Move?
If you're looking to move to Tampa or need more information about Tampa or any other Florida locations, Find My Florida would be more than happy to help! Visit our contact page.