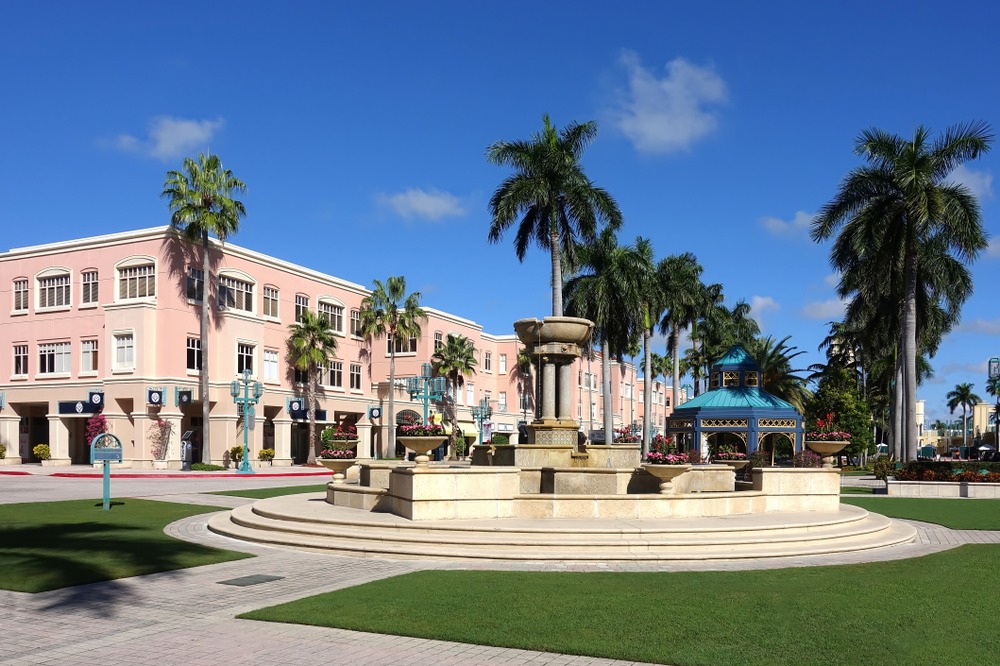 Top 5 Restaurants In Boca Raton To Experience
July 13, 2021
Boca Raton is a hotspot for those looking to experience culinary excellence. It is home to some of the finest restaurants around the world, competing closely with other popular fine-dining destinations like Miami and Fort Lauderdale. It's scene ranges from small family owned places to larger chains, and everything in between. 
Some restaurants in Boca Raton are a well-kept secret, while others are impossible to get into without a reservation, especially during season. If you enjoy delicious food, dining out, and excellent service, then these are some of the top restaurants in Boca Raton for you to try! 
Top 5 Must-Visit Restaurants In Boca Raton
The Tin Muffin Cafe
If you are looking for a quaint breakfast or lunch experience in a prime location with incredible cakes, teas, and sandwiches, then this is the restaurant for you. It is the perfect place to try with a friend for lunch. Sit down for a slow breakfast where you can enjoy their variety of incredible muffin flavors and drinks. This small, cash-only restaurant is located East on Palmetto Park Road right by the beach. Over the years, they have perfected a casual spot for home-made sandwiches and decadent cakes. This restaurant features an incredible menu, even offering an unbelievably fluffy chocolate-espresso birthday cake! 
Abe & Louie's
Nothing beats a juicy steak with a freshly baked hot potato smothered in sour cream served with a smooth glass of red wine. Abe & Louie's located on Glades Road in Boca Raton, Florida is one of the best steak houses in the area. Make no mistake, their side dishes are not to be ignored. Be sure to order their lobster mac & cheese or bacon brussel sprouts, a local favorite! It's exceptional service, dimly lit ambiance, and always incredible dishes make it a must-try place for anyone visiting the area. 
Tuccis Pizza
If you are  in the mood to carb it up at a relaxed spot with incredible coal-fired pizza, then you know where to go! Taste from their selection of wine and craft beer, or order one of their Italian dishes. When it comes to pizza, however, this is what they are known for! Their slogan states that the flavor is in the char and boy if they are right! Everything they serve from their escarole and beans to the Tony-G pizza is incredible. It is the perfect place for large parties to relax and enjoy delicious pizza in a casual, family-friendly atmosphere. 
Loch Bar
The Loch Bar, located in the heart of Boca in Mizner Park is a classy, upscale seafood and whiskey bar. This is the spot to go to get your seafood fix! Enjoy fresh oysters with a crisp glass of white wine or a swordfish steak with incredible sides. They offer daily specials that should not be passed up. Tuesday is their oyster night and they offer $1 bluepoint oysters and $2 east coast oysters alongside half priced bottles of rosé all night! This place is a must go for seafood lovers. 
Trattoria Romana
Trattoria Romana is one of the most exquisite Italian restaurants you will step foot in. Around since 1993 and still thriving, their menu will make you want to eat there at least once a week. They offer a cold antipasto crepe, meat, and cheese savory layered pie that is absolutely irresistible. Osso Bucco is one of the next best things on their menu, but don't worry, everything they make is delicious. If you have a sweet tooth be sure to top things off with their strawberry covered cake or decadent house-made tiramisu. 
Boca Raton offers many delicious restaurants. Hopefully, you will be able to try them all, but in the meantime be sure not to miss any places on this list.l
Are you looking to move to Boca Raton and enjoy everything it has to offer? FindYourFlorida works with a number of realtors actively advertising in Boca Raton and across the state. Ready to Find Your Florida? Contact us today to learn more!