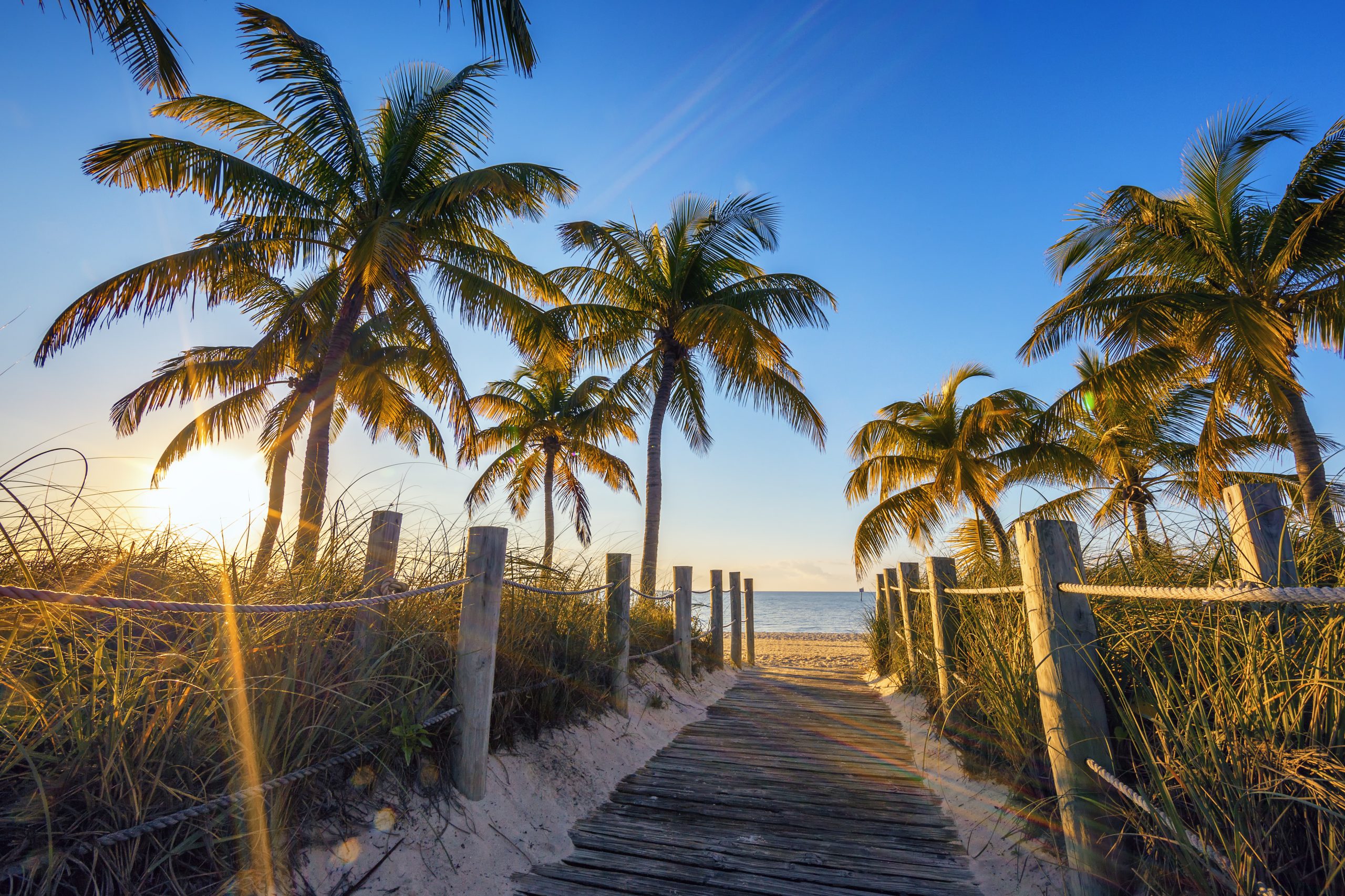 The Best Beaches in Florida
March 4, 2022
Making the move to Florida is one of the best decisions you'll make. A big reason why people love to move here is because of the coastlines of beaches. Florida is surrounded by the ocean making for some of the best beaches in the country. Many people will often base their move to Florida based on the different beaches in Florida. Find Your Florida wants to make your choice easier. That's why we want to break down some of the best beaches in Florida and why you should make the move there.
Quiet Beaches in Florida: Key Biscayne
If you're looking for a quiet beach to relax on, then Key Biscayne is the place for you. A trip across the Rickenbacker Causeway can be an adventure, but after the drive, you'll be met with a beautiful beach between two wonderful parks. 
Expect palm tree-lined streets, quaint shops, galleries, and of course, the best beaches make Key Biscayne the place to be. Go for a swim, rent a kayak, visit the historic Cape Florida Lighthouse, there's no end to things to do at Key Biscayne.
Best Beaches in Florida: Sarasota
Sarasota's Siesta Key beach is seen as one of the best overall beaches in Florida. Glimmering white sand and blue waters, this paradise is hugged by waters of the Gulf Coast. This is only one of the incredible beaches you can choose in Sarasota. 
Sarasota offers lots of different activities to do on the beach. Go snorkeling, fishing, or kayaking with the kids. 
For Family Vacations: Mexico Beach
Mexico beach feels like a Florida town that stopped moving in time. Only 20 minutes away from Panama Beach, you won't find any fancy condos or fancy buildings blocking the amazing view of the ocean. Just miles and miles of sand, emerald waters, small seaside restaurants, and shops. 
This is another great area to try scuba diving, boat rides, and fishing. You'll also be greeted with an amazing sunset every day so find a good chair and enjoy the view.
Florida Coast Beaches: St. Petersburg
Located near Tampa Bay, St. Petersburg is a city that never rains. This city still holds the record of 768 days with no rain. It's no wonder why people love these beaches. There are plenty of beaches to go around so you'll never have to worry about not finding a spot. 
Around this beach, you'll find the Clearwater Marine Aquarium, the South Florida Museum, and the Skyway Fishing Pier. This is the perfect place to enjoy the beach and find something to do afterward.
Find Your Place in Florida
Beaches in Florida come with different factors and qualities that people will love and hate. Find Your Florida wants to help find the perfect spot in Florida for you. If you're looking to make the move to Florida, visit our contact page so we can be your ultimate tour guide of the state.