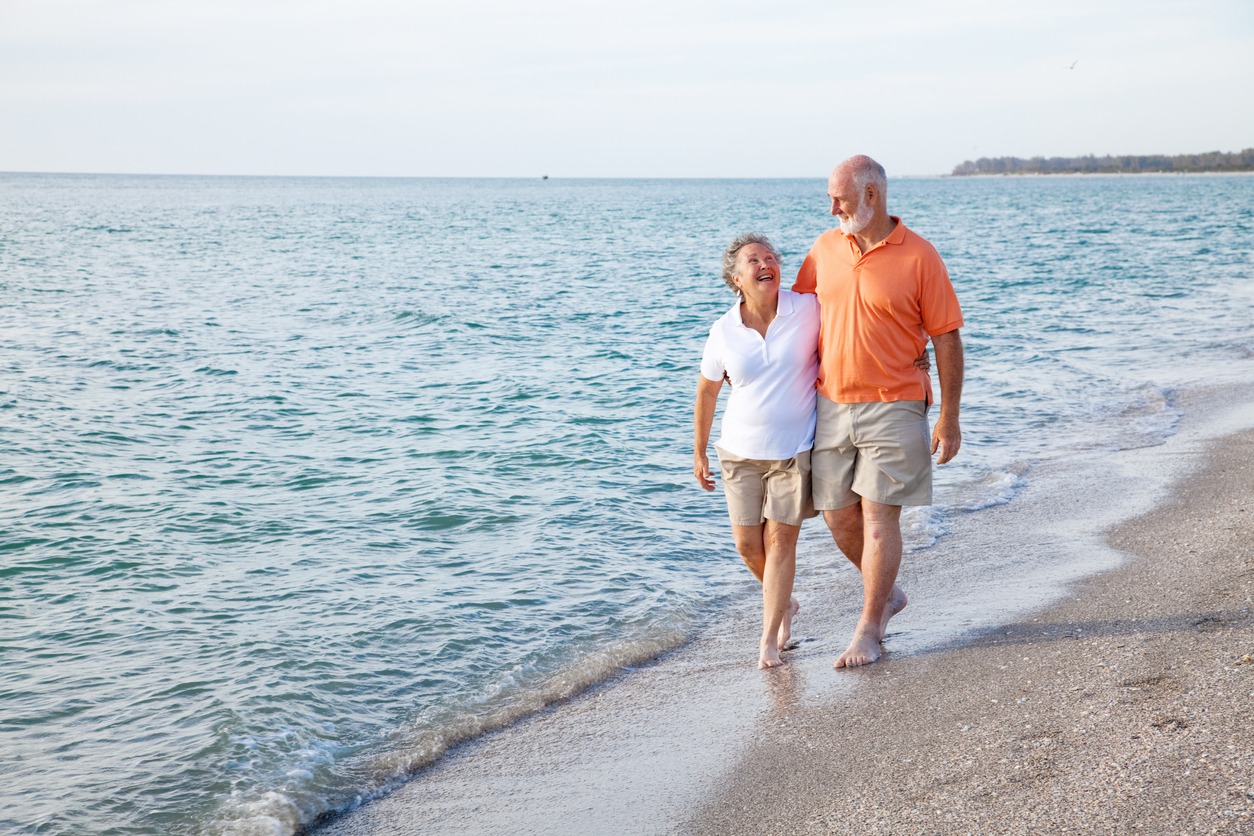 Retiring In Florida? Things To Know
November 12, 2021
It's everyone's dream to reach that golden age or retirement, pack up, and fly down south to warm Florida. It happens every single year at a higher and higher rate every single year. As one of the most affordable and relaxing places to retire, Florida actively ranks as the best state to retire in. Before preparing for sand, mai tais, and sunshine, there's a few things about retiring in Florida that you should be aware of.
You Won't Be The Only Retiree
Florida is the number one retirement state for a reason. With one of the largest retirement communities in the world in The Villages, there's currently 3.5 million Florida residents aged over 65. By 2030, that number is expected to balloon to anywhere between 6-7 million. Most cities and towns typically cater towards retirees due to the large volume of them, so be prepared to be surrounded by others around your age—regardless of where you land. 
"The Sunshine State" Is Just A Nickname
Make no mistake, Florida gets its fair share of sunshine all year round. Temperatures rarely dip beyond 50 degrees, and there's nothing better than enjoying that ocean breeze roll through. That said, it's not all sunshine down here in Florida. One moment it could be clear blue skies, and the next second there's a monsoon outside. Tied for first with Oklahoma for most lightning strikes a year and fifth in inches of rainfall annually, Florida's weather is unpredictable at best.
Additionally, Florida is right in the path of practically every hurricane and tropical storm. Every year from June to November, Florida experiences hurricane season, where heavy storm after heavy storm passes through. Make sure to bring a raincoat!
The Housing Market Is Hot – Very Hot
While homes in Florida are still drastically cheaper than the national average, it's rapidly increasing. According to the Florida Realtors Research Department, the average single family home price is $314,900, up 16.6% from 2020. While certainly lower than the Nation average of $347,400, the current sellers market leaves little to no inventory available, down over 55% from last year. 
Scams Run Wild In Florida
The state with the largest amount of fraud by a country mile, Florida ranks number one for scams throughout the state. Scammers take advantage of retirees every day, utilizing identity theft, debt collection, and imposter type scams. Stay vigilant, and don't answer any phone calls/emails from people you don't know.
With all this in mind, you're ready to move to Florida! Floridians still enjoy living here all year long, and you can too! Keep an open mind, be on the lookout, and you'll Find Your Florida, too.