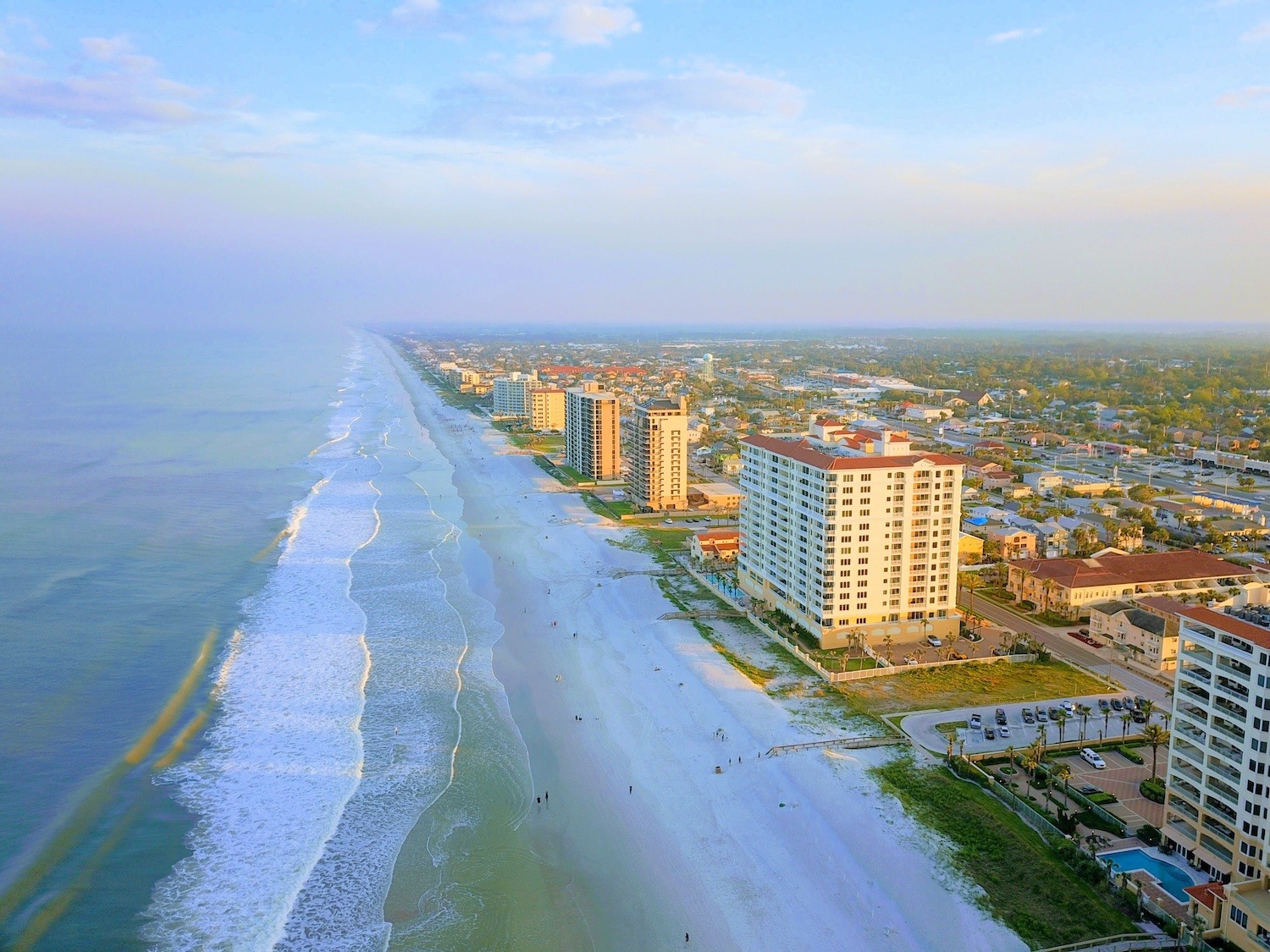 Relocation Guide for Those Considering a Move to Jacksonville Beach
March 26, 2021
Jacksonville Beach is known for coastal living at its best. If you love the outdoors and a beach vibe, then this close-knit community is for you! Here is a relocation guide for those considering a move to Jacksonville Beach.
Location, Location, Location
This barrier island about 20 miles from Jacksonville has Ponte Vedra at its southern point and extends north to Neptune Beach. While Jacksonville Beach has plenty to offer, the commute to Jacksonville is made easy by access to major roadways. 
The Locals
Consider it a small town vibe. With only about 23,000 residents, Jacksonville Beach is a community of neighbors. For those with children, you'll appreciate that it's highly family oriented.
Good Schools
Students get a good education when you move to Jacksonville Beach. Both public and private schools offer educational excellence. There are nearly 20 public schools and 20 private schools with both religious affiliations and options like Montessori.
Great Places to Live When You Move To Jacksonville Beach
You'll find plenty of options in this gorgeous area. There are beach bungalows, vast oceanfront homes, and condominiums. Jacksonville Beach neighborhoods are also very pedestrian friendly, so it's easy to get out and meet the neighbors while enjoying a perfect sunset stroll.
Area Shopping
Shopping trips in Jacksonville Beach include both local boutique shops and open air shopping venues. Additional big box shopping is nearby in Jacksonville.
Recreation Opportunities Aplenty When You Move to Jacksonville Beach
Mild winters make outdoor fun a year-round possibility with plenty of parks, beaches, fishing, and boating to keep you busy. Jacksonville Beach also has a growing arts scene, so expect local music and artists. The Atlantic Beach Arts Market offers art from more than 90 local artists in the 5000-square-foot space. 
For dining, you've got many options. You'll find excellent seafood and places with great food and waterfront views. Consider fine dining at Eleven South Bistro, TacoLu for it's bang bang shrimp taco, or pizza and calzones from V Pizza as just a few to get you started.
Ready to move to Jacksonville Beach? Contact one of the exceptional, local real estate specialists today, and find your dream home!