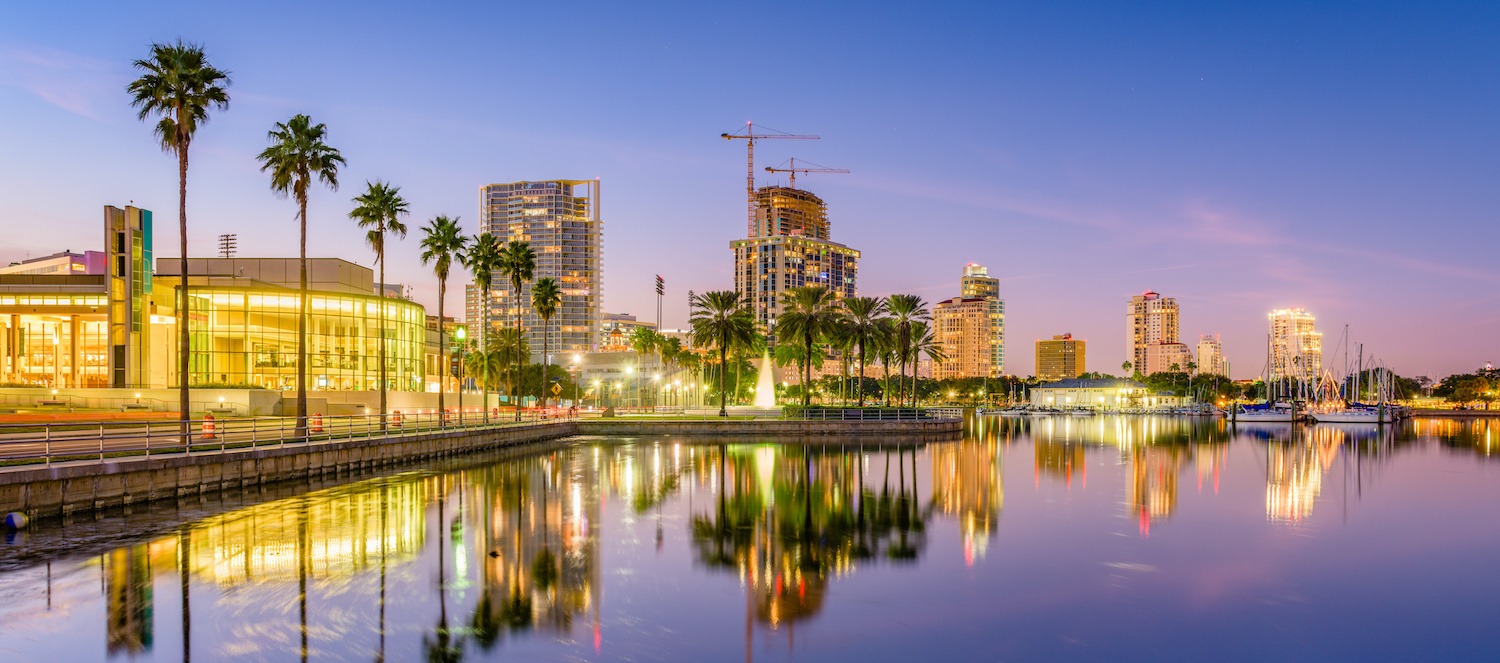 Moving to Florida? Here are the Best Places to Live in St. Petersburg!
May 12, 2021
Are sunshine and warm temperatures year round drawing you to Florida? St. Petersburg is fast becoming an "it" spot as it draws more young professionals, families, and retirees alike. It's big on southern charm, and if you're considering a move, here are the best places to live in St. Petersburg.
Old Northeast
In the Old Northeast section of St. Petersburg, you'll find southern charm at it's best. It features historic homes with large porches and bricked streets lined with old oak trees. You'll love the neighborhood vibe where people visit with their neighbors and enjoy block parties. It's also within walking distance of downtown, where you can grab a bite to eat and enjoy a vibrant night life.
Downtown St. Petersburg
The popularity of downtown shows no signs of stopping. There are new townhomes and condos, as well as established properties to call home. You'll love the strollable sidewalks with shops, bars, restaurants, and a thriving arts scene. If you want to be close to downtown, invest in a property on the outskirts.
Old Southeast
This area is close to downtown and known for affordability. There are also recently developed neighborhoods where you can purchase a newer home. 
Kenwood
If a renovated 1920s era bungalow is your style, then Kenwood is the neighborhood to check out. It's a hip and trendy neighborhood and within walking distance of the Grand Central District, where you'll find microbreweries, shops, and restaurants to enjoy.
Snell Isle
This cute little neighborhood has its own 18 hole golf course as well as bar, restaurant, and clubhouse complete with a pool. Snell Isle features large homes and beautiful views.
There's So Much to Enjoy When You Live in St. Petersburg
Check out the Salvador Dali Museum for a unique look at the arts. The famous Sunken Garden is the oldest living museum, where you'll see more than 50,000 tropical plants and flowers. And, of course, the ocean living is the main event. Spend time on the beach or enjoy boating and fishing. With water on three sides of the peninsula, it's a water lovers paradise.
Ready to call St. Petersburg home? Contact us today to be connected with one of the expert local real estate agents today!