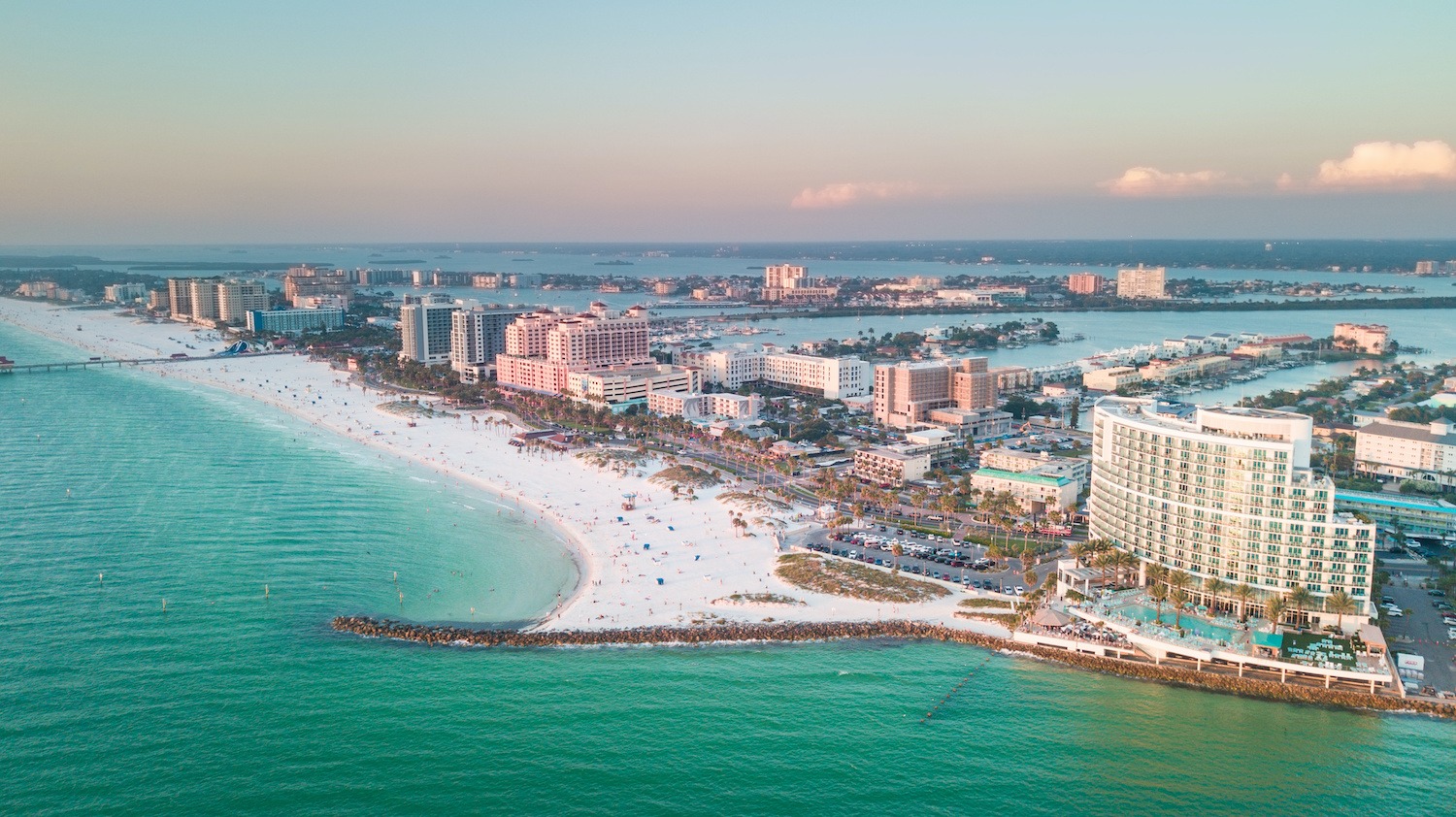 House Hunting in Florida? Here Are 5 of the Best Places to Live in Clearwater!
May 26, 2021
Clearwater in the Tampa Bay area is an affordable, family-friendly small city. Its job market draws young professionals, families love the variety of school choices, and retirees looking for warm weather enjoy beach living. There are plenty of neighborhoods to choose from, including these top 5 best places to live in Clearwater.
Charter Oaks Is One of the Best Places to Live in Clearwater
This quiet neighborhood is affordable and perfect for families looking for a safe, quiet place to call home. 
Also, Presidential Neighborhood Is Great
Conveniently located near downtown, the Presidential neighborhood has quiet streets named for presidents and is a great place for families. 
Historic Glenwood Is a Top Choice
This neighborhood features renovated 1920s homes in a well-established setting. It's conveniently located for shopping and other destinations.
You Can't Go Wrong With Northwood Estates
Northwood Estates has newer homes and larger sized lots.
Clearwater Beach Offers Gorgeous Sunsets
The most affluent section of Clearwater, this area has luxury homes, townhomes, and condos, all conveniently located near one of the most beautiful beaches in the world. At Clearwater Beach, you'll enjoy shopping, dining, and gorgeous sunsets from Pier 60.
There's So Much to Enjoy When You Living One of These Best Places to Live in Clearwater
The white sand beaches are highly rated. In fact, Clearwater has been proclaimed as the best beach in the country in 2018 and 2019 based by TripAdvisors Travelers' Choice Awards! This is due in part to its family and pedestrian friendliness, in addition to its pristine white sand. The beach is well maintained by the city and is very clean.
Boaters and fishermen enjoy the easy access to waterways. The Clearwater Beachwalk is the perfect setting to enjoy views of the gulf while walking, biking, or rollerblading. And don't miss seeing the marine life at the Clearwater Marine Aquarium! Enjoy the peaceful living but within close distance to bigger cities.
Ready to call Clearwater home? Contact one of the area's top expert real estate agents today to find the right neighborhood for you!