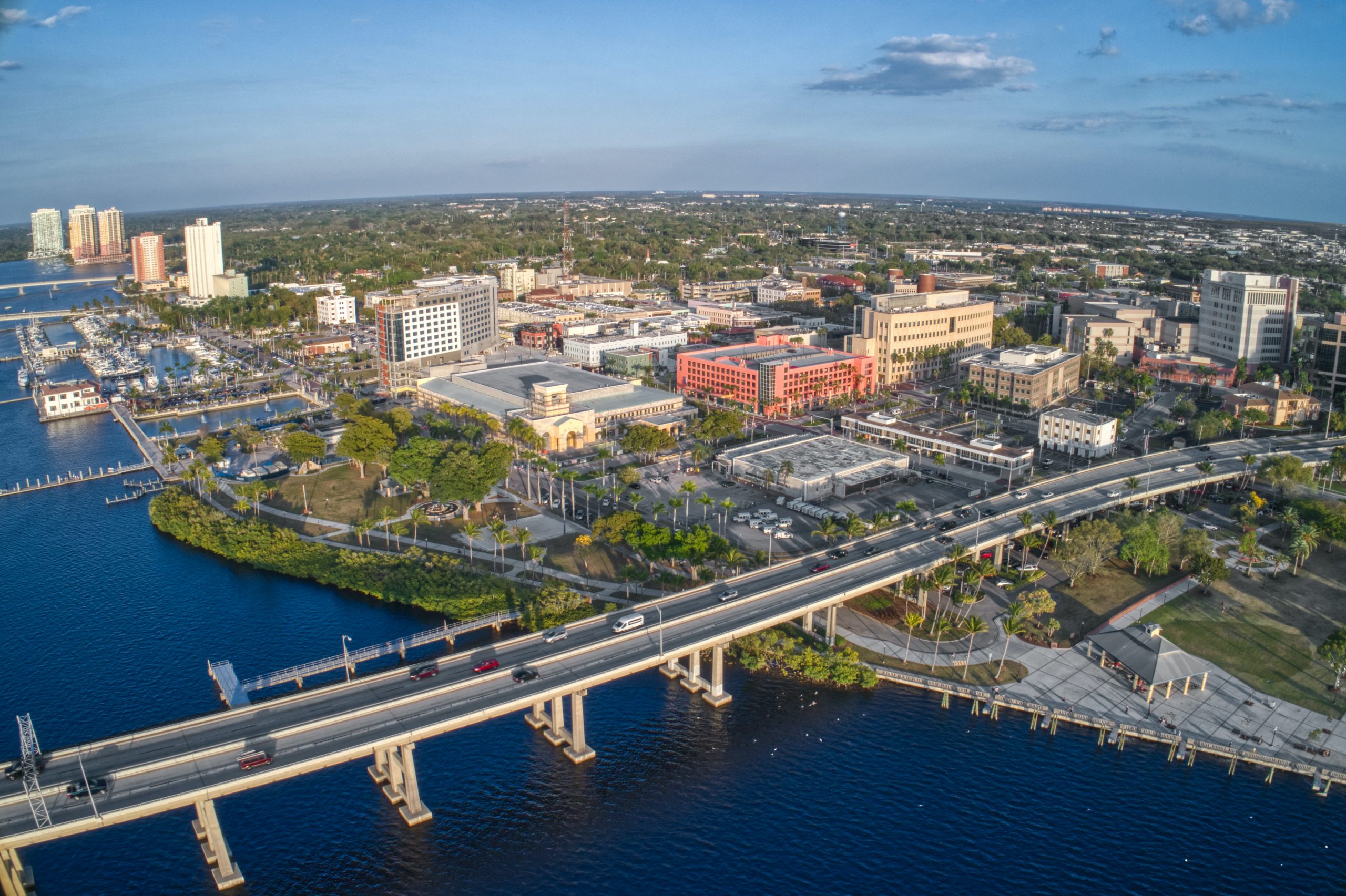 Everything You Need to Know About Living in Fort Myers
March 31, 2021
Life on Florida's gulf coast is a paradise. And Fort Myers has it all. The growing community on the Caloosahatchee River offers a robust job market, great education, and plenty of things to do. If you're moving to the area, here's everything you need to know about living in Fort Myers.
Living in Fort Myers: The Community
Fort Myers is a diverse community of families, singles, retirees, and college students studying at the universities and trade schools. The vibe is generally laid back and the cost of living is quite affordable. 
Neighborhoods to Call Home
Apartments, condos, and single family homes can all be found in Fort Myers. If you like urban living, check out neighborhoods downtown. Families might want to explore the suburban neighborhoods.
Downtown River District: With quaint cobblestone streets, the recently revitalized downtown has much to offer. Residents enjoy walking to restaurants, shops, and the Florida Repertory Theatre.
Whiskey Creek: Families love this established neighborhood close to schools. 
The Villas: This neighborhood is close to county parks and consists of single family homes and apartments. It's also not far from the stadium for easy access to games.
Cypress Lake: This neighborhood is located close to downtown, yet is quiet and perfect for families.
Educational Opportunities
Families love the public and private school options in Fort Myers. There are also universities and trade schools offering higher education like Florida Gulf Coast University, Florida Southwestern State College, and Southern Technical College. 
Plenty To Do When Living in Fort Myers
Downtown

: Explore all that the magical downtown has to offer, from excellent dining, galleries, shops, and a great farmers market. 

State Parks

: Outdoor enthusiasts will love being within 45 minutes of three state parks. Enjoy Koreshan State Park, Estero Bay Preserve State Park, and Lovers Key State Park.

Refuges and a Wildlife Park

: Manatee Park offers refuge for manatees, J.N. Ding Darling National Wildlife Refuge can be explored by hiking, biking,  kayaking or by car and is famous for its migratory birds. Six Mile Cypress Slough Preserve is 3,500 acres of wetland ecosystem.

Beautiful Beaches

: Fort Myers Beach, Lovers Key and Sanibel Island offer white sugar sand to relax and play in.

Plenty of Water

: Boating and fishing is prime on both the river and the gulf.
If you're interesting in living in Fort Myers, contact one of the expert local real estate professionals to help you find just the right place to call home in this slice of paradise.