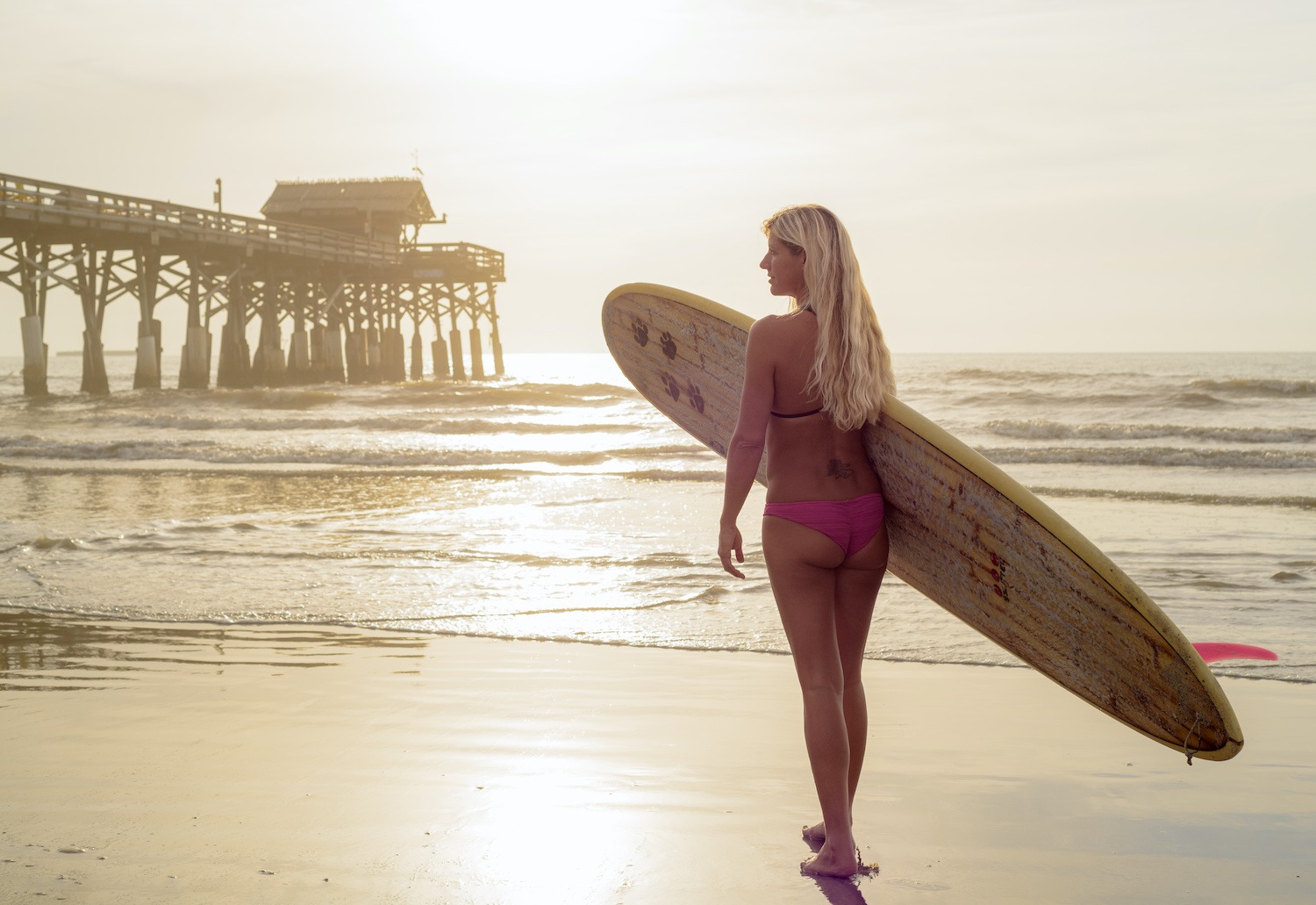 Best Things to Do While Living in Cocoa Beach
April 26, 2021
Cocoa Beach is an amazing and affordable place to live in Florida. Only an hour from the big city of Orlando, Cocoa Beach has beautiful beaches and plenty of both indoor and outdoor options to keep you busy. Here are some of the best things to do while living in Cocoa Beach.
Visit the Cocoa Beach Pier
Stretching out 800 feet into the ocean, this pier offers restaurants, shopping, and live music offerings, all with an amazing view. 
Spend Time at Alan Shepard Park
This oceanfront park is a great place to spend time outdoors. Cocoa Beach is just five miles from Cape Canaveral and Alan Shepard Park is the perfect spot to watch space launches.
Explore Historic Cocoa Village
Historic Cocoa Village is a revitalized riverside community with a thriving arts community. Visit shops, spend time in art galleries, and eat at one of the many restaurant options. You'll love walking through this nostalgic piece of Cocoa Beach.
Swim or Learn to Swim at the Cocoa Beach Aquatic Center
A popular place to swim or practice water aerobics, the 50 meter swimming pool is heated! There is also a playground, spray park, and even a restaurant, making the Cocoa Beach Aquatic Center a great place for the whole family.
Learn To Surf or Just Learn About Surfing
Cocoa Beach is a great surfing destination. Take lessons, and learn to surf. If you're not sure about surfing, then learn more about the sport at the Florida Surf Museum or visit the world famous Ron Jon Surf Shop.
Get Out on the Water
Go boating or fishing while living in Cocoa Beach. There are plenty of waterways to boat in, such as the Indian River Lagoon, Banana River, and the ocean. It's also a great place to fish. Spend time inshore fishing for trout and flounder or out on the ocean for bigger catch. Closer to shore, you'll find mackerel and kingfish and further from shore there are mahi mahi and tuna. 
Ready to Start Living in Cocoa Beach?
Talk to one of the area's most experienced realtors today to find out more about living in Cocoa Beach. We're sure you'll love calling this beautiful area home!