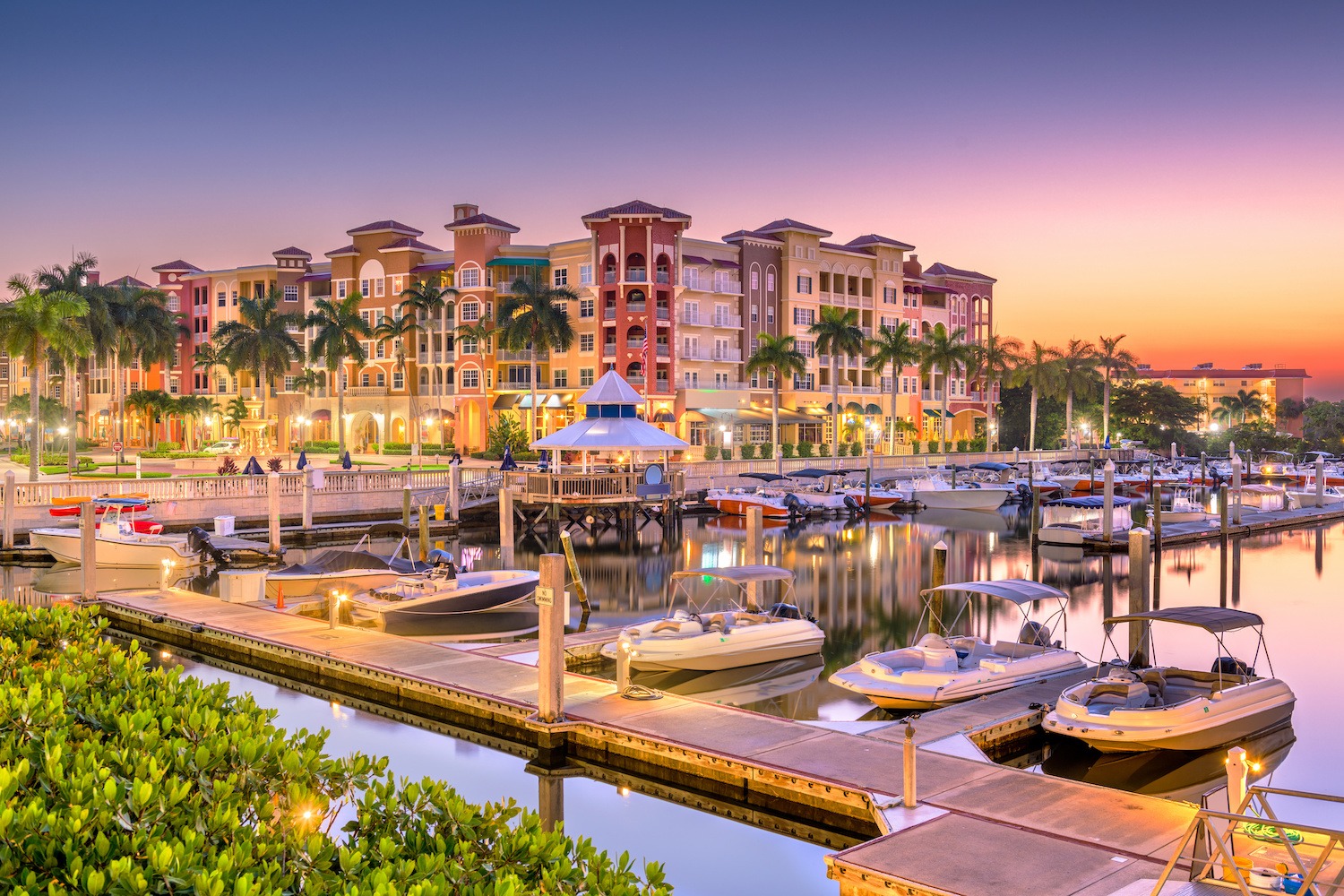 Best Places to Live In Naples
February 3, 2021
Naples is beloved for its beaches on beautiful gulf waters and excellent temperatures to enjoy them year round. The weather is also perfect for enjoying the many outdoor opportunities the area offers, including the world renowned golf courses. If you're thinking of moving to this delightful beach community located in southwest Florida, then here are some of the best places to call home when you live in Naples.
Here are 7 of the Best Places to Live in Naples
Old Naples
Steeped in history and dotted with landmarks, Old Naples is conveniently located to just about anything you'd like to enjoy. This historic neighborhood is a mix of quaint, old beach homes and impressive mansions. You'll find a spot to see a gorgeous sunset just a short walk away. 
Moorings
This centrally located condominium community provides easy, private access to the Gulf. If you want to spend time on the water, Moorings is for you! There are four thousand condominiums in Moorings, and it's situated right along Route 41.
River Park
River Park is a diverse community featuring a variety of living situations. There's alway something to do in River Park, and this is where the City of Naples Cultural Heritage Celebration is held.
Coquina Sands
Located in the middle of Naples, Coquina Sands is well known for its beautiful tree-lined streets. Beaches border Coquina Sands to the west, and it's conveniently located to the business district, shopping, and more!
Park Shore
Waterway inlets intersect this luxury Naples community. Waterfront homes afford residents picture perfect sunsets. You'll enjoy private beach access and proximity to fine dining, as well as so much more!
Eagle Oak Ridge
Eagle Oak Ridge is located near Route 41 and Naples High School. There are a wide variety of housing options in this Naples community.
Royal Harbor
Located on the eastern shores and channels of Naples Bay, Royal Harbor is made up of four hundred homes and condos.
If you're ready to find one of the best places to live in Naples and call this gorgeous area home, contact one of the top Naples real estate professionals today!