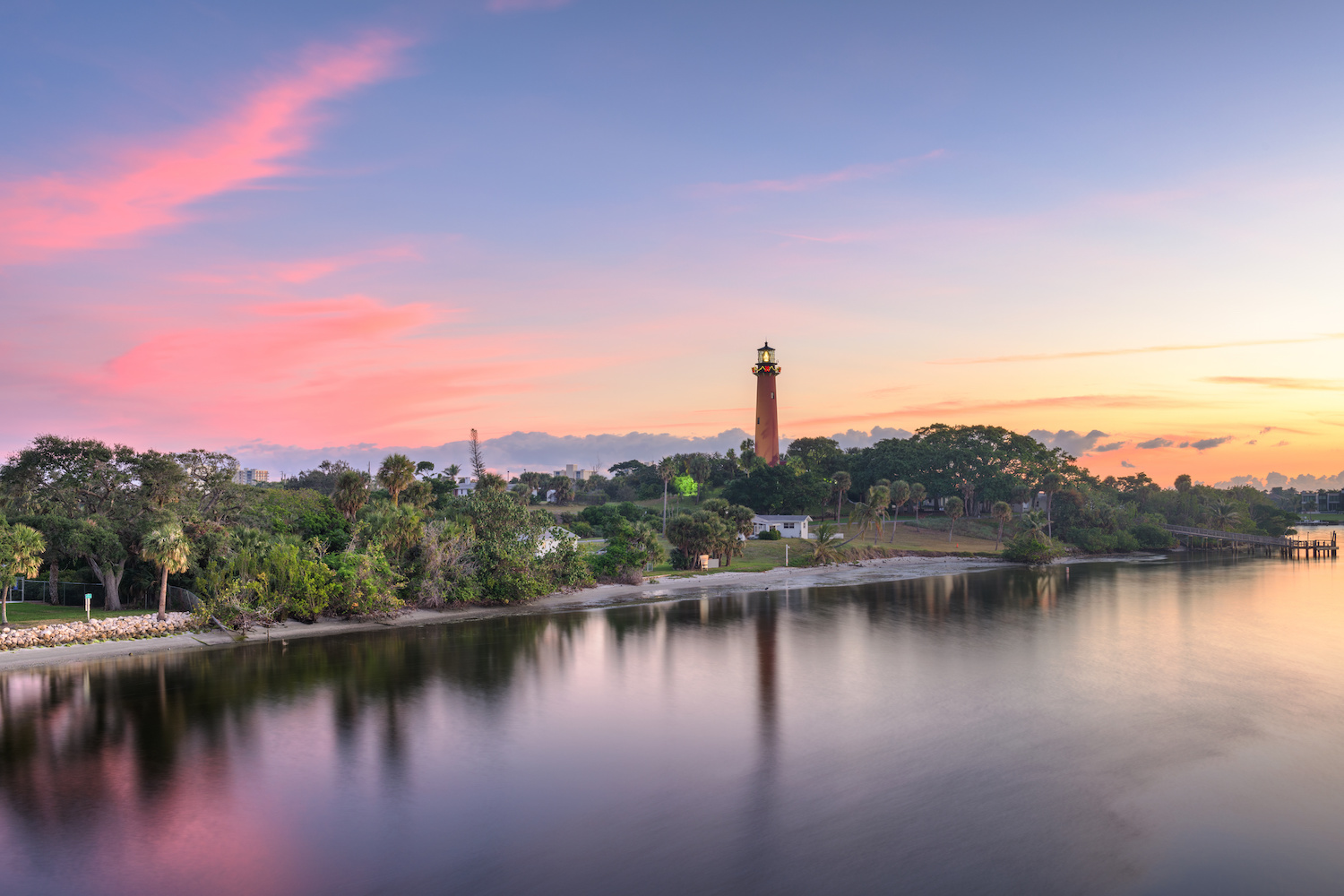 A Guide to Living in Jupiter
December 31, 2020
A coastal town, a beautiful seaside community – that's Jupiter! With plenty of beaches, inlets, and waterways, Jupiter is perfect for those looking to live by the water. At the north end of the Miami metropolitan area, folks living in Jupiter easily travel from the relaxed, coastal town to drive into the bustling city.
Natural shorelines with beautiful beaches
Jupiter's beaches are known for warm, clear water and pristine, natural shorelines with dunes and very little construction to spoil it.  Dubois Park on the southern side of Jupiter Inlet is arguably one of the nicest beachfront parks in the state! The tidal lagoon with slow moving water is great for snorkeling and bringing kids to play. With five additional beaches, you're sure to find a favorite and some are even pet-friendly!
Jupiter is charming and beautiful AND has enacted stipulations to keep it that way.
With Florida's growing populations, Jupiter residents look to maintain the charm and quiet of their town. New construction is limited on size and height with additional limits on noise levels to ensure the continued happiness of residents. 
There are great schools for kids living in Jupiter.
Highly rated public schools and several notable private schools make Jupiter a great place to raise a family. 
There's something for everyone to enjoy in the great outdoors in Jupiter.
Aside from the beaches, Jupiter is also home to the lovely Huckshorn Arboretum where you'll find a variety of trees, other plants, and even a butterfly garden. Or, visit the wildlife at the Busch Wildlife Sanctuary, the RiverCenter, or the Marinelife Center at Loggerhead Park. There are so many great parks, golf courses, and places to boat and fish too. 
There are so many things to do when living in Jupiter.
Residents enjoy:
The Roger Dean Stadium – Jupiter's baseball stadium hosts both minor and major league teams!
The Maltz Jupiter Theater – This is the state's largest award-winning theater. 
The Jupiter Lighthouse and Museum: enjoy tours of the 1860 lighthouse.
Harbourside Place: This is a great shopping destination along the waterway.
If you're ready to make the move to living in Jupiter, get in touch with one of the best local Jupiter realtors today!