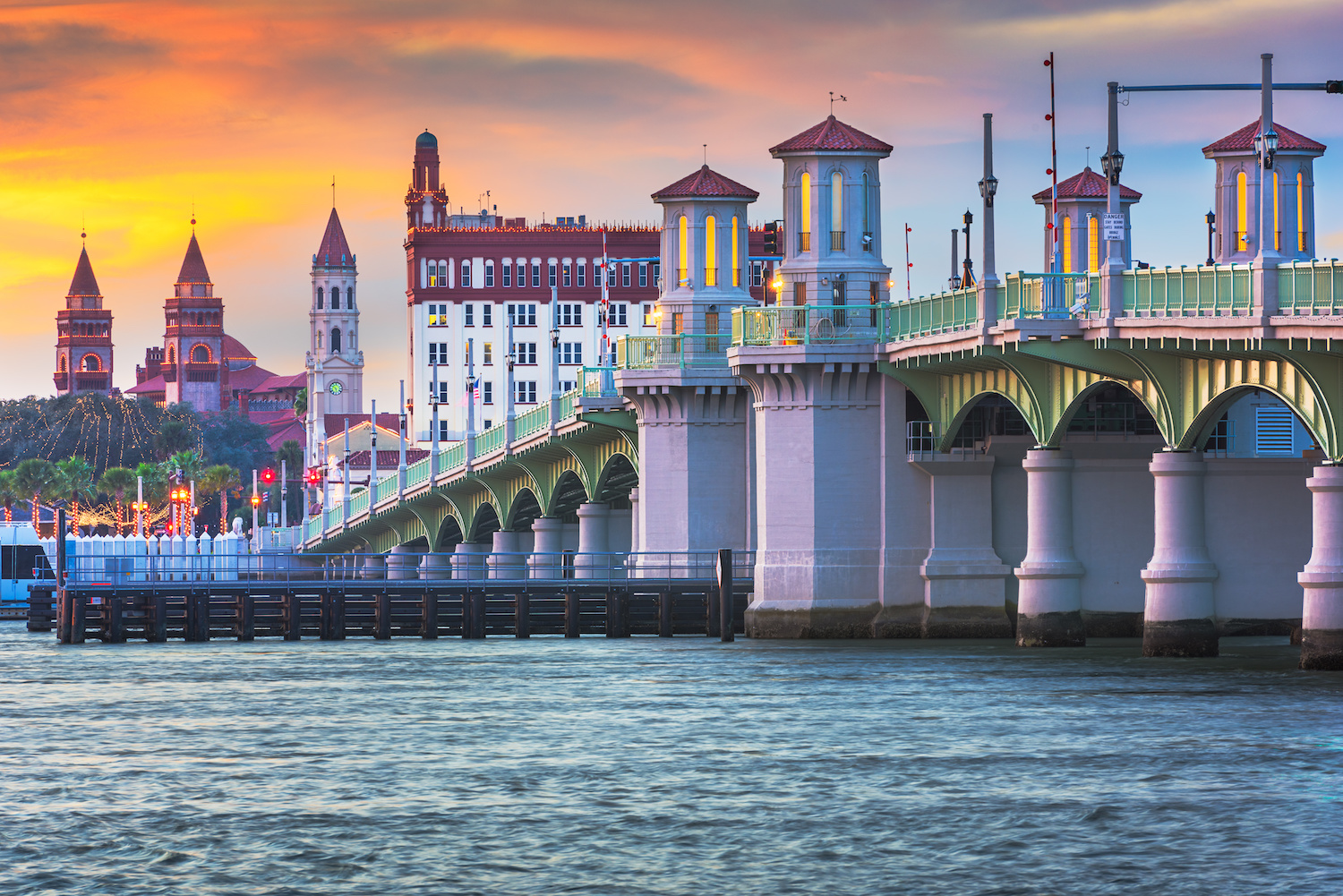 5 Reasons to Move to St. Augustine
December 15, 2020
With its rich history and loads of charm, St. Augustine is a popular destination both for tourists and people looking for a place to call home in the Sunshine State. In the 1560s, French Huguenots began to colonize the area, however Spain already laid its claim and sent a conquistador to defend it. The conquistador named the area for the Catholic saint, Saint Augustine of Hippo. He stayed to settle the area, and you can stay too. Here are five reasons you'll love making a move to St. Augustine.
1. 
Move to St. Augustine
for the Beautiful Beaches
There are more than 40 miles of shoreline beaches in St. Augustine. Each has a unique vibe, from busy beaches like Ocean Pier Park to quiet places where you'll find solitude. The area is known for its powdery, white sand.
2. Or Perhaps You'll Love the Small-Town Vibe
St. Augustine feels like a small town. It's quaint and charming with old-world style cobblestones, boutique, galleries, and shops. Dining in St. Augustine is also top notch.
3. It Has a Small Vibe, Yet It's Not Far From Major Cities
Daytona and Jacksonville are a short drive away. Additionally, Orlando with its many amusements is just a two-hour drive.
4. Move to St. Augustine for the Great Schools
The St. Johns County School District is one of the top in the state. St. Augustine is also home to Flagler College, which resides in a national landmark, Hotel Ponce de Leon. The Florida School for the Deaf and Blind is the largest school of its kind in the country.
5. There's Plenty Here to Keep You Living an Active Lifestyle
Besides the many beaches and beautiful parks to enjoy, St. Augustine is known as a very bike friendly town. Designated bike lanes make getting around town very enjoyable. There are also bike trails to explore. For golfers, there are 8 courses in town, and even more a short drive away. With the beaches and waterways, St. Augustine has great fishing areas too!
If you're ready to move to St. Augustine, Florida, contact one of our best local real estate agents today!