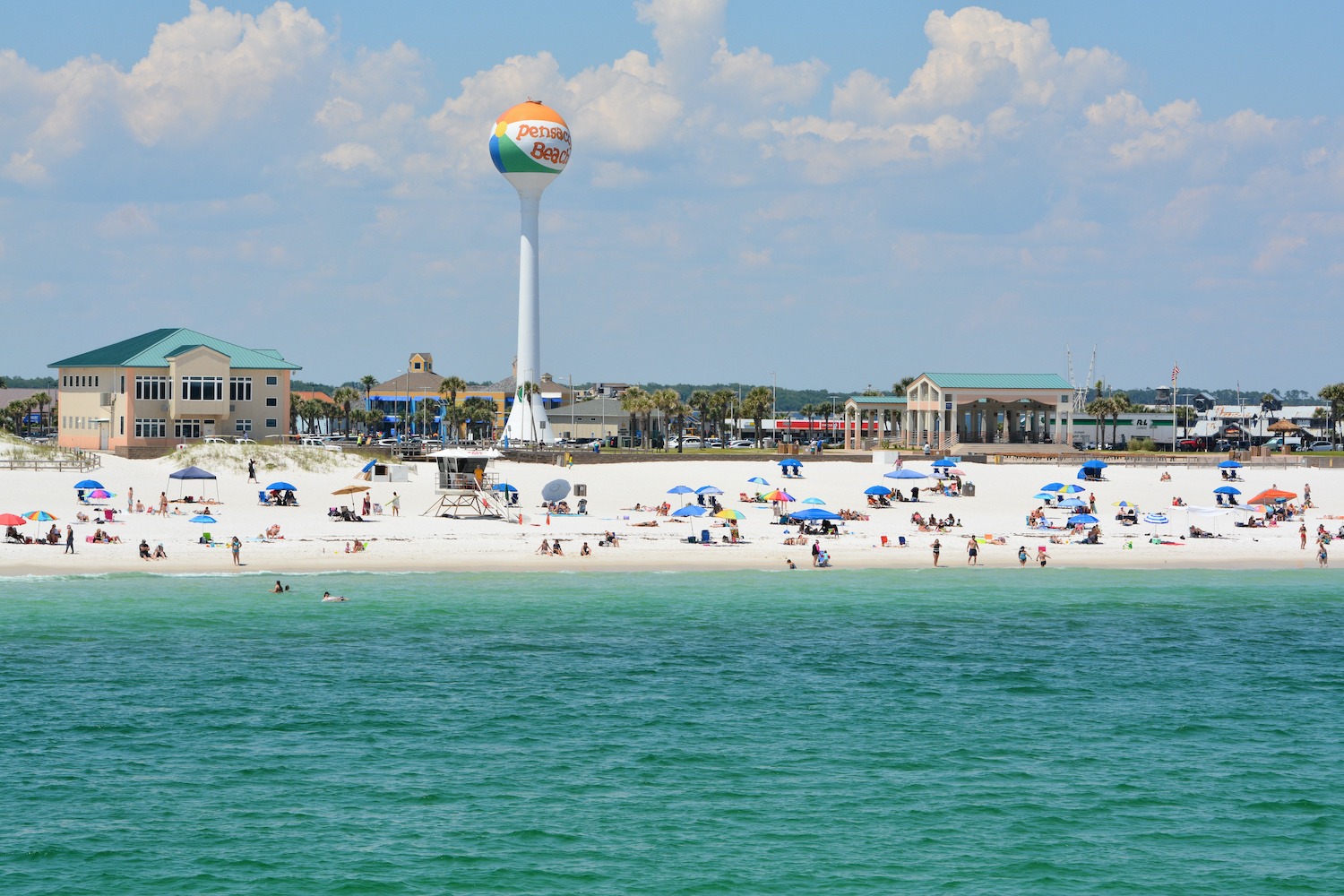 5 Reasons to Move to Pensacola
February 3, 2021
Located at the western tip of the panhandle, Pensacola is a city known for its southern charm. You'll love living in Pensacola for easy access to beautiful beaches and an exciting historic downtown featuring cobblestone streets right on the bay. Pensacola's rich history is a source of great pride among residents and offers unique flavor in both the architecture and vibe. 
Here are five things you'll love when you move to Pensacola.
Affordability
There are a variety of living situations in the city catering to every budget. Known for being an affordable place to call home, there are also several large employers for job seekers. 
Stay and Play but Also Convenience for Quick Day Trips
There is always so much to do in Pensacola. Enjoy many outdoor activities, excellent shops and restaurants, and a variety of cultural experiences. Or, make an easy day trip! New Orleans is a short 90-minute drive to the west and to the east, take a drive on the scenic 30A highway and spend a day exploring one of the gorgeous beach communities.
Beautiful Beaches
Two white sands beaches lie on either side of Pensacola. Gulf Islands National Seashore and Perdido Key are also popular places to relax and enjoy some beach vibes. Head to Pensacola Beach to enjoy the beach as well as explore shops and restaurants.
Plenty to Do When you Move to Pensacola
There is always so much to do in Pensacola
Pensacola Beach Boardwalk

: Enjoy festivals, views, shopping and dining.

Enjoy the arts – You'll find theatre, ballet, opera and more!

The National Aviation Museum

: The largest aviation museum in the world makes its home in Pensacola. Try out the awesome flight simulator. 

Pensacola Lighthouse and Maritime Museum

: Explore lighthouse history ,and enjoy the breathtaking views!

Boatin

g

:

Get out on the water. Pensacola provides access to Perdido Bay, Pensacola Bay, and the Gulf of Mexico.

Golfing

: there are several courses for golfers to practice their swing.
A Variety of Neighborhoods to Call Home
There are a number of neighborhoods in the 900 square miles of Pensacola. Each one has its own unique style and benefits. No matter what you're looking for in a community, you're sure to find one for you in Pensacola.
Ready to move to Pensacola? Contact the most amazing Pensacola realtors to find the right home for you!