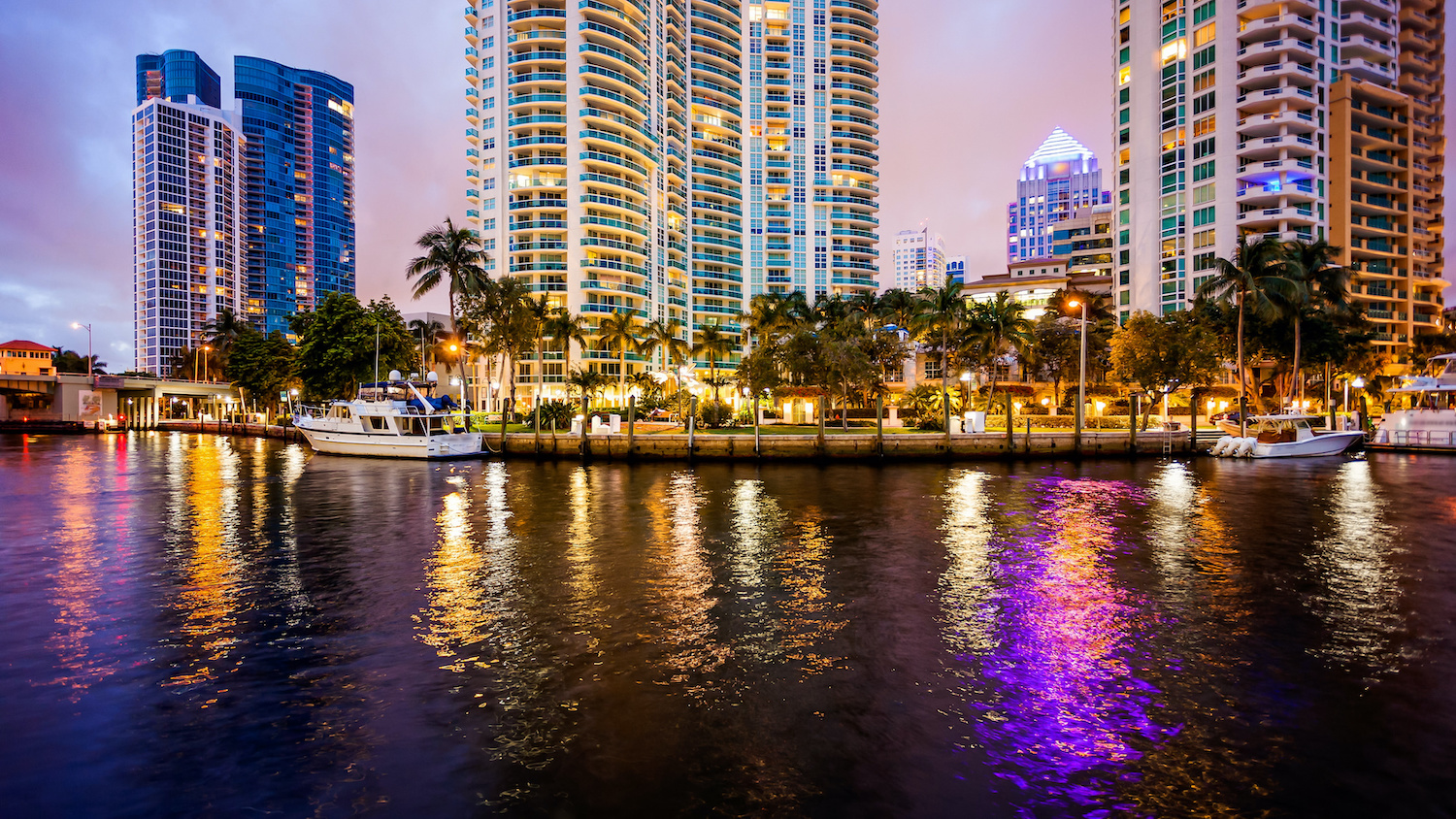 5 Reasons to Move to Fort Lauderdale
December 31, 2020
Conveniently located between Miami to the South and Palm Beach to the North, Fort Lauderdale is a growing city with a lot to offer. Fort Lauderdale offers a growing job market, a strong school system, AND beautiful, white sand beaches! Here are five great reasons to move to Fort Lauderdale.
1. Move to Fort Lauderdale is a vibrant city!
There is so much to see and do when you move to Fort Lauderdale! The dining scene boasts top restaurants and trendy spots, something for every palate. Artists are making their homes in Fort Lauderdale and contributing to the amazing art scene. FAT Village is the top art district in the area, surrounded by murals and an impressive art walk housed in an updated historic warehouse. Not far, you'll find Mass District, a fast growing art hub with art galleries, music, brews, and more! Fort Lauderdale is also home to the Broward Center for the Performing Arts, as well as NSU Art Museum. Opera lovers enjoy the Florida Grand Opera.
2. It's "The Venice of America."
Nicknamed for its hundreds of miles of waterways, Fort Lauderdale is the perfect place to enjoy water sports or the city's waterfront dining and bars, which you can get to via water taxi, of course! Because many of the waterways are connected to the intracoastal which leads to the ocean, residents who live on a waterway can take their boat from their home out to the sea or travel along the waterways to socialize or dine.
3. There are great neighborhoods to call home.
Fort Lauderdale is a diverse community, and there are a variety of neighborhoods to choose from. Whether you want to be central to all the action or live in a quiet neighborhood, you'll find the perfect spot for you when you move to Fort Lauderdale. 
4. And, there are of course many beautiful beaches to enjoy!
White sands and clear water define Fort Lauderdale's beaches. They're perfect for relaxing, swimming, and all the watersports. Snorkelers and divers love to explore the amazing sea life in the reefs. 
5. There is plenty to explore outdoors when you move to Fort Lauderdale!
If you love clubs, there are plenty to be found. Fort Lauderdale is also a great place to practice your golf game. With all the water, you'll find the fishing to be excellent too! Fort Lauderdale's excellent public parks are a tropical paradise with many species of palm trees and live oaks dripping with spanish moss. Visit the Hugh Taylor Birch State Park on Barrier Island or explore the Riverwalk Linear Park.
If you're ready to make the move to Fort Lauderdale, get in touch with a top Fort Lauderdale realtor today!