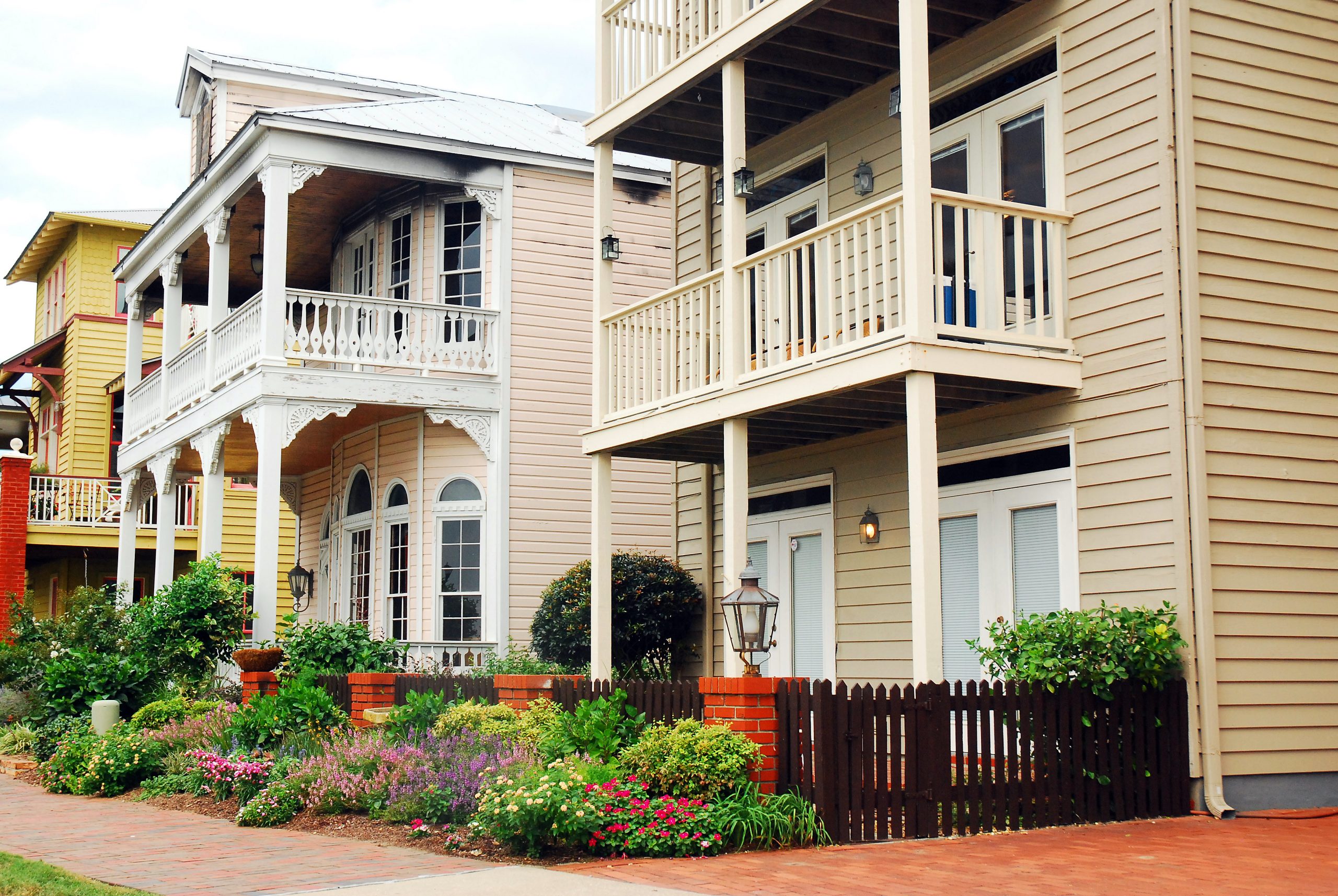 11 of The Best Places to Live in Pensacola
March 29, 2021
Pensacola's rich history is still felt in the vibe of the city today. You'll see it in the varied architecture and cobblestone downtown streets. It has a history that spans 460 years and festivals to celebrate it! There are four distinct regions: downtown, westside, midtown, and the north end. If you're moving to this charming southern city on the panhandle, here are some of the best places to live in Pensacola by region.
Downtown Pensacola
Downtown is the most historic area of Pensacola, and even the street names give a nod to its past occupation by Britain, Spain, and France. In the last decade, this area has enjoyed a renewal with plenty of new housing options, renovated historic buildings and a growing arts and dining scene. You'll love walking along charming cobblestone streets to get a coffee or find a new eatery. 
1. Easthill has an eclectic vibe and offers a mix of both historic homes, as well as newer buildings. Bayview Park is a favorite and the schools are excellent too.
2. North Hill is a short walk to downtown and is committed to historic preservation of its tree-lined streets and Victorian Homes.
3. Belmont-Devilliers has a rich history as an African American neighborhood and a popular jazz scene. You'll still find great music keeping the jazz roots alive! It's not far from the heart of downtown.
Westside as One of the Best Places to Live in Pensacola
The Naval Airstation is situated here, and you'll find a mix of both civilian and military families.
 4. Navy Point puts you near the water. It has a park that runs along the Bayou Grande with perfect walking or jogging trails right along the water. Kayakers like to launch here for a nice paddle.
5. Brownsville is a diverse, suburban neighborhood and your taste buds will love the international cuisine. 
6. Warrington is another suburban stretch and families love the good schools.
Midtown Pensacola
Midtown is a suburban area with great schools, and it's where you'll find the Cordova Mall and a lot of shopping.
7. Cordova Park offers housing for a wide range of budgets and is home to many families.
8. Scenic Heights homes overlook Bayou Chico or choose from inland options.
North End Pensacola
The North End is one of the best places to live in Pensacola for more rural living. The commute to downtown Pensacola is about 25 minutes.
9. Beulah features farmland, but a rise in development has opened up more neighborhood developments and apartments in the area. The Navy Federal campus is a big employer here.
10. Cantonment is a rural area and is home to one of the best high schools in the country.
11. Ferry Pass is home to the growing University of West Florida Campus, which is a big area employer. 
Ready to make your move now that you know the best places to live in Pensacola? It's time to contact the area's top real estate agents to find your dream home!